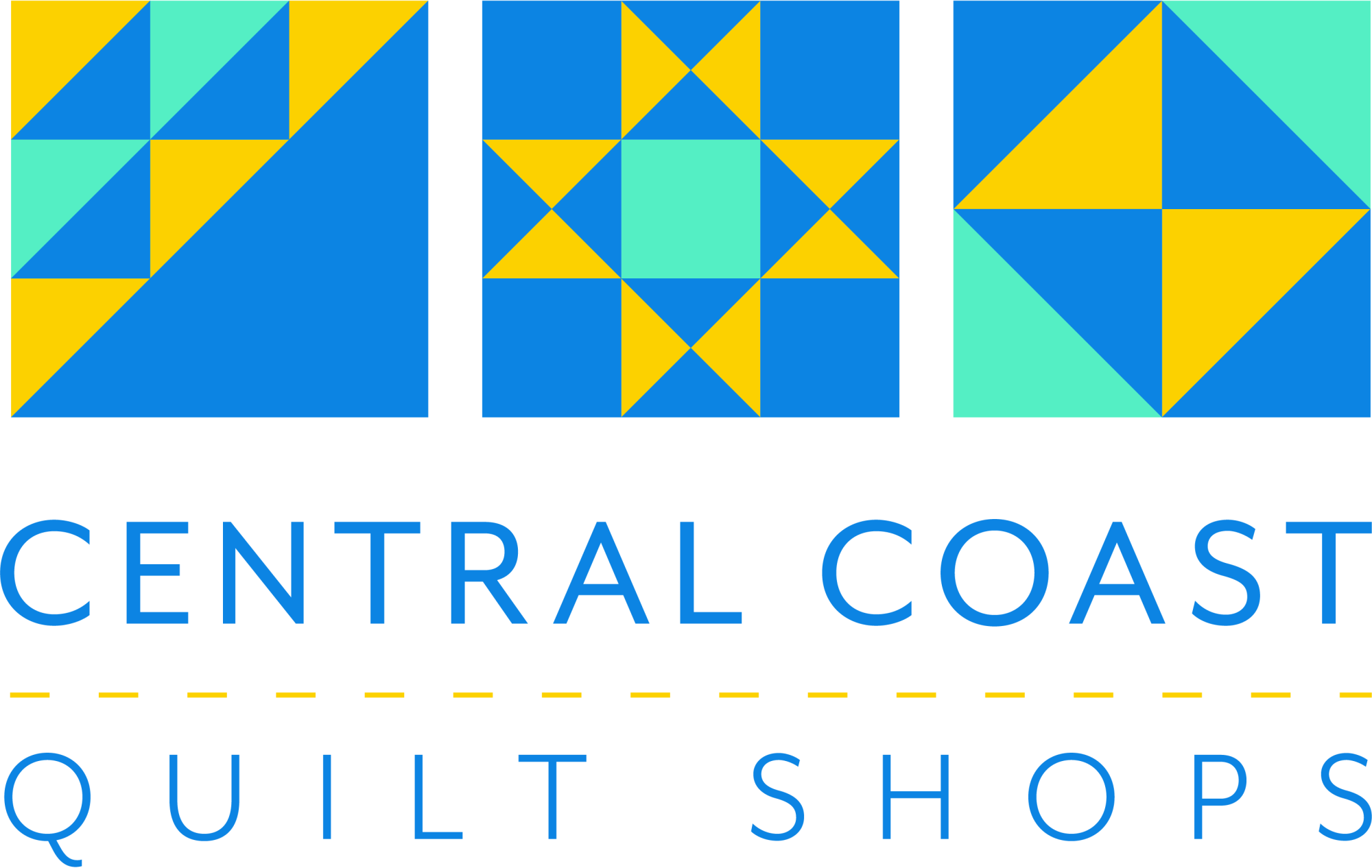 Central Coast Shop Tour
Participating Shop!
New flyer coming soon!
We are proud to participate in the Shop Tour held annually on the weekend after Memorial Day.
2024 Dates:
Friday, May 31 9am-6pm
Saturday, June 1 9am-6pm
Sunday, June 2 10am-4pm
Visit 10 different and unique quilt shops, as well as enjoy all that our beautiful California Coast has to offer!



Premium Passports go on sale May 1, 2024 at all 10 shops. $15 gets you a tote bag, and an exclusive enamel pin from each shop visited during the Shop Tour.



Miss out on the Premium?? Don't worry, you can pick up a regular free Passport at the first shop you visit beginning May 31, 2024.